All of Your Automotive Needs Under One Roof
Whether you're looking to upgrade your family car or simply treat yourself, stop by the Dodge dealer everyone in Brookings, SD, loves to visit: Lockwood Motors.
There isn't a more popular American auto manufacturer than Dodge. From practical sedans to sporty Hellcats, your local Dodge dealer has something for everyone. You'll love having a vehicle that was built to last, not to mention looking good the entire time. It's time you enjoy driving again. It's time to drive a Dodge.
Finding your perfect Dodge has never been easier. With Lockwood Motors, you'll have the personalized attention you want with the space to shop that you deserve. We make car buying almost as much fun as driving away in your sweet, new ride.
Help with the Tough Decisions
Choosing Dodge as the manufacturer of your next automobile is easy. Now you have to consider all of the different cars, trucks, and SUVs available, not to mention trims, features, and more. Start by checking out the Grand Caravan as the perfect way to move your family around town. You might also love getting behind the wheel of a Challenger or Charger.
While exploring all of these options can be exhausting, it doesn't have to be overwhelming. The staff at Lockwood Motors can help you investigate our massive selection of new and used vehicles until you find one that's just right.
Take a look at our website to see what hot on our lot. Once you find one that calls out to you, schedule a test drive, and take it for a spin.
More Ways to Save
When you shop with Lockwood Motors, you're working with family. That means we'll find every way we can to help you save on your next Dodge. We don't mess around, so you can expect up-front pricing on all of our offerings. We also have a variety of sales and promotions going on throughout the year. Stop by our website to learn more about how you can save today.
While you're online, start your no-obligation finance application. Our friendly, skilled, and professional finance team lives to find great rates for your loan or lease. We aren't happy unless you're thrilled.
Quality Dodge Vehicles at a Fraction of the Cost
Another way to save on your next Dodge is to consider buying a used vehicle. Our collection of used and certified pre-owned cars can't be beaten. These automobiles have been tried, tested, and repaired to ensure they are ready for the road. With all of the money you'll save, you might even opt for that more luminous model. Treat yourself. You deserve it.
Ready for the Long Haul
Lockwood Motors is a one-stop-shop Dodge dealer. We don't just help you find your perfect match but are on standby to assist in keeping your Dodge running for the many miles ahead. From standard maintenance to major repairs, we're ready to jump in and get you back on the road. Schedule your next appointment right on our website. We'll have you running like new in no time.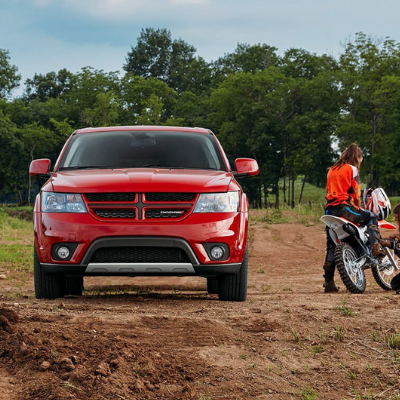 Why Choose Lockwood Motors?
Lockwood Motors knows the importance of having a safe and well-running vehicle for your hard-working family. As a family-run business since 1955, the team at Lockwood Motors takes the time to get to know each and every customer, so we understand your individual needs. Whether you're coming in for routine maintenance on your current vehicle or are looking for a new or pre-owned Cadillac, Chrysler, Dodge, Jeep, Ram, or Chevrolet model, we've got you covered. Come stop in and say "hi!" to us today—you may visit as a customer, but you'll leave as family!