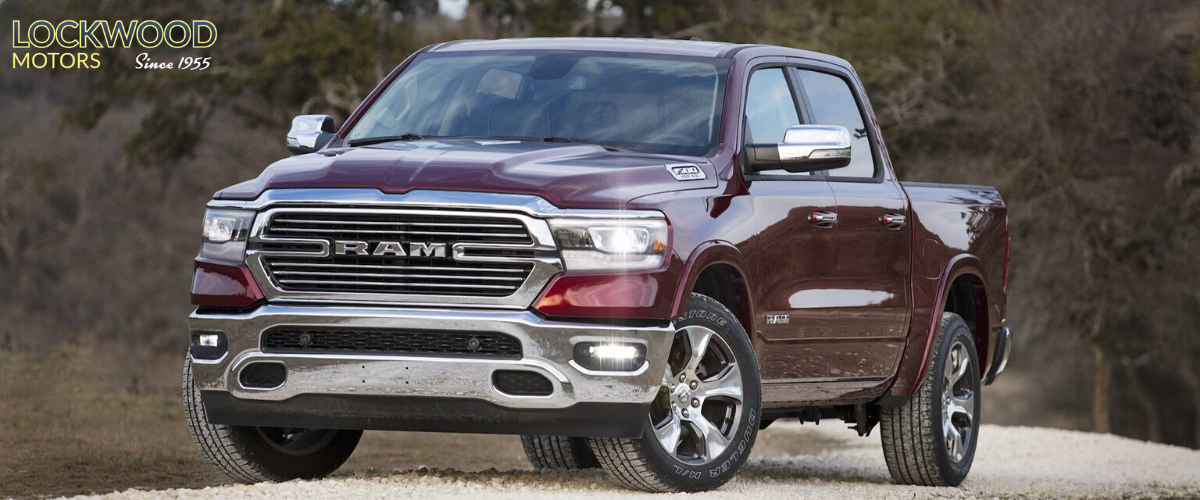 Rock Your Ram to the Next Destination
Tune in to the power that only a Ram 1500 pickup truck can provide. Roar through the streets of New Ulm, MN crushing the pavement under your tires. Your wildest adventures have met their match with this tough but cool truck from Ram.
The Ram 1500 has been modernized to live up to everything that is expected from it in this modern-day and it doesn't disappoint with what it offers up to your drive. Crush your daily tasks in this workhorse, designed to give you the absolute most out of every minute you're behind the wheel. The streets of New Ulm, MN won't know what hit it when you venture out in your brand-new Ram 1500 pickup truck.
Get It in Gear
The new Ram 1500 provides relentless capability in the form of many features that elevate this pickup to another level. 395 horsepower, 420 pound-feet of torque, the ability for a 1,920-pound maximum gas payload and a 10,710-pound maximum gas towing threshold makes this Ram 1500 the best it's ever been. No matter what mountain you may be up against, the Ram 1500 can take it down with efficiency and ease. Get the job done right every time in your all-new Ram 1500.
Our Jeep Selection Will Leave You Satisfied
Ready to be blown away by our extensive Jeep collection? As soon as you walk through our showroom doors, you'll know that Lockwood Motors is different. We have many Jeep models to pick from including Jeep Cherokee, Jeep Cherokee Limited, Jeep Cherokee Latitude, Jeep Cherokee Trailhawk, Jeep Compass Trailhawk, Jeep Compass Limited and more!
Your Safety is High Priority
The Ram 1500 is one tough truck that's ready to rock and its safety will put your mind at ease while in the driver's seat. The Ram 1500 comes equipped with highly advanced safety tech in the form of features that protect you, your passengers and anything you're bringing along for the journey. Six standard airbags can be found throughout the interior of the Ram plus its made with high-strength steel with added crumple zones. Tire pressure monitoring system, secure entry, and in-control braking are just a few of the elevated protection features that the Ram 1500 gets right.
Unmatched Comfort
So we know that the Ram 1500 can take on the toughest jobs and we know that it can do it all safely but what's it like to sit down and drive this pickup around New Ulm, MN. Well, in the Ram 1500 every detail counts and it was made with your complete comfort in mind. Distinct colors, premium materials, and countless interior details make the Ram 1500 a special truck that melds ruggedness and luxury together for a one-of-a-kind ride that can't be matched.
Lockwood Motors Brings Your Ram 1500 Home
The team at Lockwood Motors takes great pride in finding the perfect vehicle for every single customer who walks through our dealership doors. Our business has been around since 1955 and it's because we know how to treat our guests; with kindness and respect. We want you to feel at ease at our dealership and our motto is "People should be comfortable making big decisions." We promise that you'll feel relaxed in our no-pressure environment.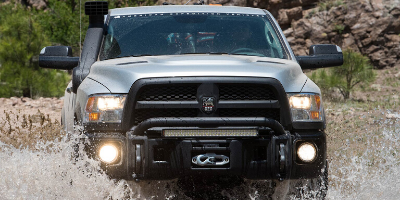 Why Choose Lockwood Motors?
Lockwood Motors knows the importance of having a safe and well-running vehicle for your hard-working family. As a family-run business in Marshall, MN since 1955, our team at Lockwood Motors takes the time to get to know each and every customer, so we understand your needs. Whether you're coming in for routine maintenance on your Cadillac or are looking for a new or pre-owned Chrysler, Dodge, Jeep, Ram, or Chevrolet vehicle, we've got you covered. Come stop in and say hi to us today—you may visit as a customer, but you'll leave as family!