A Fantastic Family Machine
If you're searching for a fun family crossover that is athletic, agile, and tons of fun to drive, come to Lockwood Motors near New Ulm, MN and check out the exciting Chevrolet Equinox.
Popular for a Reason
The Chevrolet Equinox has been at or near the top of the most popular crossovers since it first debuted, and for a good reason. With an athletic stance that out styles others in its class, the performance that takes your drive to the next level, and enough space for you and your family to ride in comfort, the Equinox has it all. It can also handle just about anything you throw at it, and the value you've come to expect from the Bow Tie brand. It's no wonder that you're likely to see an Equinox in just about any parking lot, on just about any highway, and in driveways all around town.
Simply put, it's a whole lot of crossover for not a lot of money. That sounds like a perfect ride for just about any family.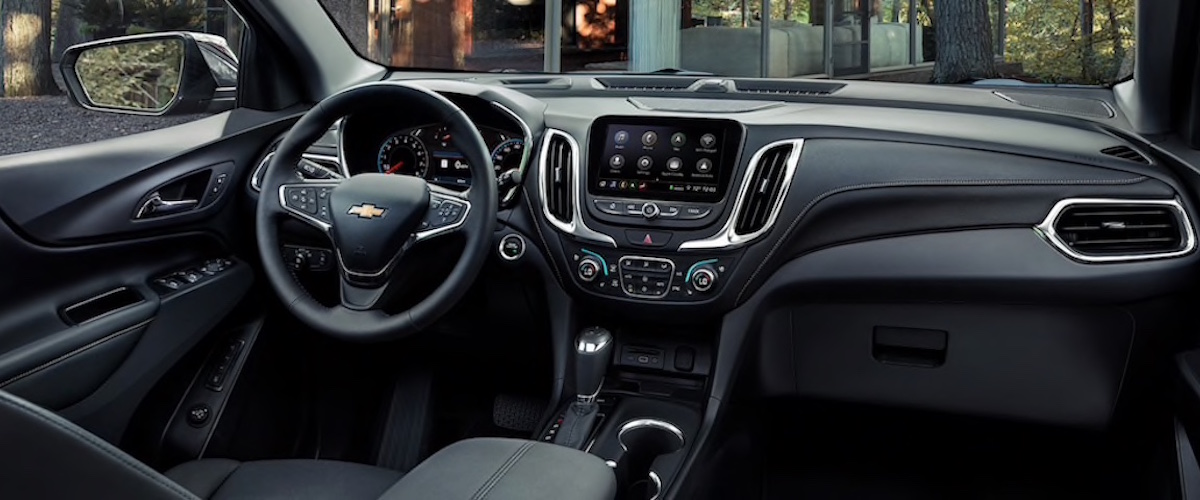 More Drivable than Ever
With an optional turbocharged 2.0-liter four-cylinder and a seamless six-speed automatic transmission, the Equinox is a super easy driver. It's easy to accelerate and steady in braking, it offers a ride that is neither too cushy nor too stiff, and one that is just about perfect whether you're undertaking your daily commute or heading out for a long weekend trip.
And with a motor that earns upwards of 30 MPG, you'll save money at the pump for years to come when buying an Equinox.
Durable and Stylish
Considering that the crossover is often a family hauler, Chevrolet had to make Equinox's interior as durable as ever. So, they did it in a way that is understated, sleek, and super stylish. That doesn't look like the interior of your average family vehicle. The interior boasts tons of space, and it also features tons of options like a luxurious two-tone color palette and plenty of leather.
Plenty of Entertainment Tech
It also boasts a 7.0-inch touchscreen standard (with an 8.0-inch optional upgrade) loaded with Apple CarPlay and Android Auto. Also, you'll enjoy Bluetooth phone and audio streaming, USB ports, an auxiliary input jack, and standard onboard Wi-Fi, making it the most connected crossover available.
The Equinox also employs the latest technology to keep you and yours safe; boasting automated emergency braking with pedestrian detection and lane-keep assist with lane-departure warning standard, and available adaptive cruise control.
Five Stars Means We Take Care of You
Lockwood Motors rates as a five-star dealership by an independent and unbiased third party, meaning you get the treatment you deserve when buying your new vehicle. And because nothing is more important to us than your satisfaction, we guarantee as stress-free and informative a buying environment as possible.
Visit us near New Ulm, MN, and find that perfect Chevrolet Equinox today.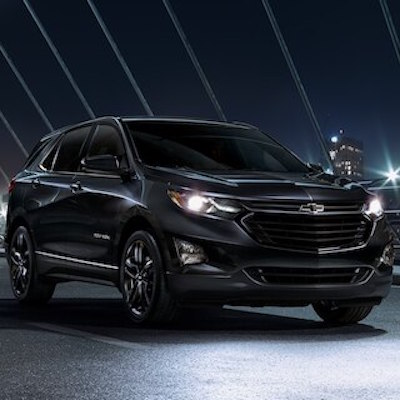 Why Choose Lockwood Motors?
Lockwood Motors knows the importance of having a safe and well-running vehicle for your hard-working family. As a family-run business in Marshall, MN since 1955, our team at Lockwood Motors takes the time to get to know each and every customer, so we understand your needs. Whether you're coming in for routine maintenance on your Cadillac or are looking for a new or pre-owned Chrysler, Dodge, Jeep, Ram, or Chevrolet vehicle, we've got you covered. Come stop in and say hi to us today—you may visit as a customer, but you'll leave as family!