There's Never Been a Better Time to Own a Chevy
If you're in the New Ulm, MN, area, and looking to upgrade to America's favorite vehicle, don't delay and stop by your local Chevrolet Dealer, Lockwood Motors, today.
Chevrolet has been building some of the best, American-made vehicles for over a century. The infamous Chevy bowtie logo was introduced back in 1913 and is one of the most recognizable logos in existence today. Chevrolet dealers have the pleasure of bragging about a variety of reliable, high-performing, and fuel-efficient vehicles every day. Some people are drawn to the bold and powerful trucks, like the Silverado. Others love the classic style and unmatched performance of the Camaro or Corvette. Chevy has even joined the electric market with the Bolt EV. Just like Chevy makes something for everyone, Lockwood Motors is here to meet your unique needs. We take the stress out of car-shopping so you can find the best car for your needs at the perfect price for your budget.
A Perfect Selection
Whether you're looking for a vehicle straight from the assembly line or want something with a few miles under its belt, we have options. Stop by and check out our selection of compact vehicles, like the Spark, Sonic, or Bolt. We also have SUVs that will change your life, like the Blazer, Tahoe, or Traverse. Our sales team has perfected the art of listening to your needs in order to help you find your best-fit car, truck, or SUV. Save time and start your search by looking at our selection online. You'll not only see what's available but have an opportunity to get answers to your questions.
Keeping You Running
As a premier Chevrolet dealer, we know just how important it is for you to have a safe, well-running vehicle in your driveway. We don't just sell amazing vehicles. We keep them running. Our service team is here to make sure you get the maximum number of miles out of your car. You can bring your vehicle in for service with confidence that we'll get the job done right promptly. From routine maintenance to more-involved work, we here to make sure your car is in its best shape until you're ready to move on.

Stretch Your Dollar
We know that buying a car is a big decision and a substantial financial investment. That's why we want to help you get the biggest bang for your buck possible. Not only do we offer competitive pricing, but our finance team will also leave no stone unturned to find you a great deal. Even if you've been denied financing in the past, we love to find a way to make your application as approved.
Shop with Family
At Lockwood Motors, we treat every customer who comes through our doors like a member of our family. We've been a family-owned and operated business since 1955, so we know how important family is. That means we'll treat you with honesty and respect at every turn. Instead of worrying about sales sharks or gimmicks, you can put your focus on finding the perfect vehicle for your lifestyle, needs, and budget. Don't just dream about owning your dream car. Stop by Lockwood motors and turn your dream into reality.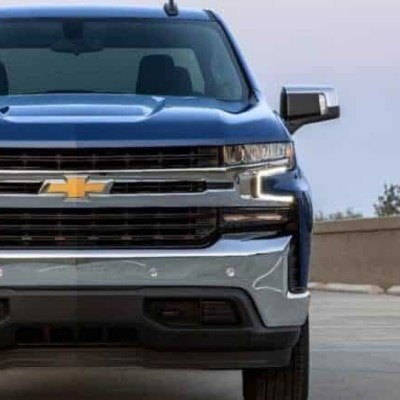 Why Choose Lockwood Motors?
Lockwood Motors knows the importance of having a safe and well-running vehicle for your hard-working family. As a family-run business near New Ulm, MN since 1955, our team at Lockwood Motors takes the time to get to know each and every customer, so we understand your needs. Whether you're coming in for routine maintenance on your Cadillac or are looking for a new or pre-owned Chrysler, Dodge, Jeep, Ram, or Chevrolet vehicle, we've got you covered. Come stop in and say hi to us today—you may visit as a customer, but you'll leave as family!