Trust the Bowtie Brand
When it's time for a new or used Chevy car, truck, or SUV in Brookings, SD, come to the pros at Lockwood Motors - your premier Chevrolet dealer.
For over a hundred years now, Chevrolet has been one of the most popular, enduring, and reliable motor vehicle brands. They produce America's favorite stylish sedans, tough trucks, and sublime SUV models, and you can find yours right here.
That New Car Feeling
Here at Lockwood Motors, our showroom is bursting with exciting new Chevrolet models. Whether you're looking for something classic, like the Malibu, or something a bit more hardcore such as a Silverado 1500, we've got you covered.
Maybe it's a Traverse crossover, the newly redesigned Blazer, or a mighty Suburban SUV that you need to haul the entire family around. Not a problem.
Or perhaps it's a bit of action you're after, in which case, check out an all-new Camaro and drive a piece of American muscle car history.
Because no matter what kind of new Chevrolet you're after, we've got you covered. And if we don't have what you're looking for here, we can sure get it, no problem.
Pre-Owned Can Be Just as Good
Buying pre-owned has plenty of advantages; the most obvious is cost. A pre-owned vehicle is going to put less of a dent in your wallet.
But here at Lockwood Motors, we don't just flip our pre-owned vehicles. Instead, we make sure that everything we sell is something we'd drive ourselves - something reliable, safe, and affordable. Something that has been cleaned, tuned up, tuned in, and made ready to roll to its new home.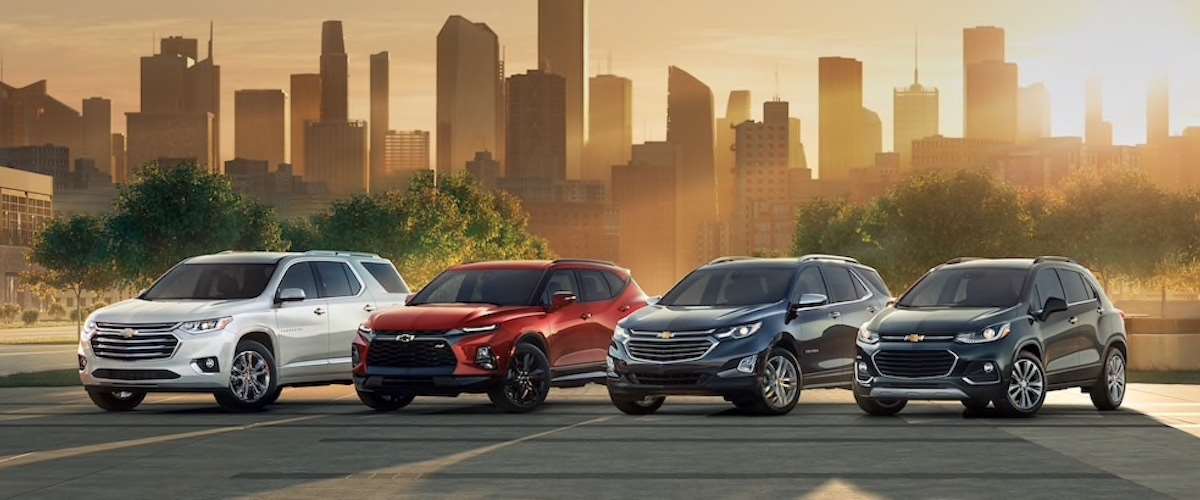 SCA Performance Lifted Trucks
Something else we specialize in here at Lockwood Motors is SCA Performance Lifted Trucks. That is, GM-approved, lifted, jacked, juiced, and pumped up high-performance pickups loaded with aftermarket action.
Because the fine people at SCA Performance realize that every day should be an adventure, they've committed their lives to create some of the most adventure-ready trucks on the face of the Earth.
And here at Lockwood Motors, we can get you precisely the SCA Performance Chevrolet truck of your dreams.
Getting You the Most Car for Your Cash
Here at Lockwood Motors, we have a team of brilliant financing gurus whose sole job it is to get you the most ride for your buck. No matter the size of your down payment or your credit history, they'll work their magic to get you what you need.
With our online credit application, you'll know what kind of ride you'll be approved to buy before you ever get here. Because no one wants to play a guessing game, we've taken all of the guesswork out of the equation.
Keeping You Running
One of our team's primary functions is our expert service staff, who know these Chevrolet cars, trucks, and SUVs inside and out and will keep your ride running like brand new for years and years to come.
To make your life as easy as possible, we've made it possible to schedule service right here on our website.
So if you're in search of a new or pre-owned Chevrolet near Brookings, SD, visit us at Lockwood Motors today. We can't wait to see you!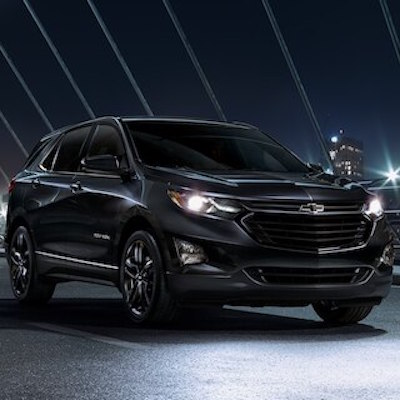 Why Choose Lockwood Motors?
Lockwood Motors knows the importance of having a safe and well-running vehicle for your hard-working family. As a family-run business since 1955, the team at Lockwood Motors takes the time to get to know each and every customer, so we understand your individual needs. Whether you're coming in for routine maintenance on your current vehicle or are looking for a new or pre-owned Cadillac, Chrysler, Dodge, Jeep, Ram, or Chevrolet model, we've got you covered. Come stop in and say "hi!" to us today—you may visit as a customer, but you'll leave as family!