America's Most Unstoppable Truck
If you need a virtually unstoppable truck, visit Lockwood Motors and check out a tough, work-ready, take-no-prisoners Ram 1500 near Brookings, SD.
Ready for Anything and Everything
The Ram 1500 exists in the perfect sweet spot. It is equally a daily driver and complete workhorse. Whether it's driving in comfort to the job site or using the 1500's toughness to get it done at the job site, this truck offers just a bit of everything. Not too big that it's challenging to own, not too small that you'll have to pass on towing or hauling just about anything, it is arguably the most versatile and capable truck on Earth.
So go ahead, toss just about anything you like at a Ram 1500. Watch how quickly and easily it helps you get it done.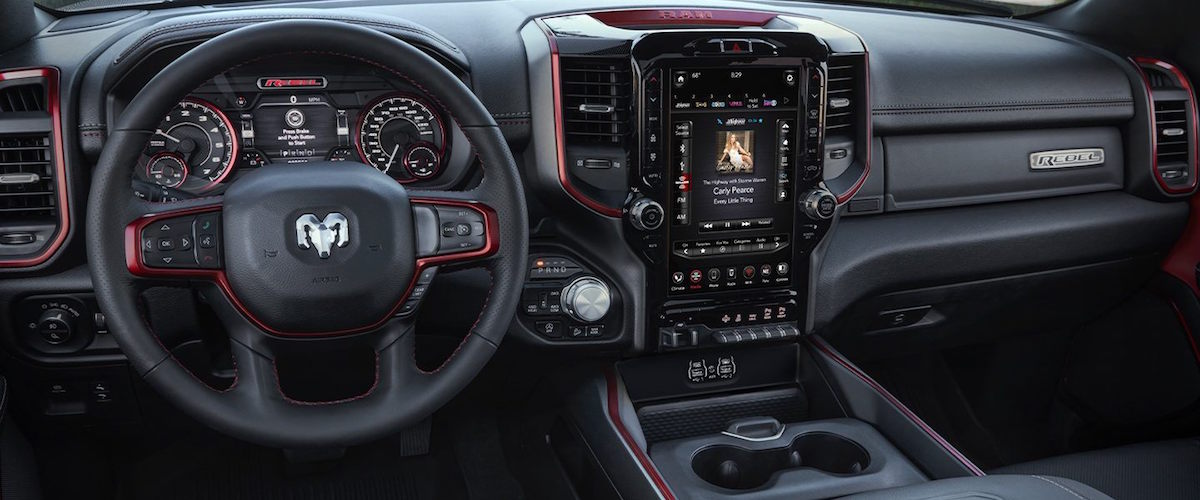 A Perfect Ten
Perhaps you've seen the perfect ten that Car and Driver gave the Ram 1500 recently. That's right. One of the leading car and truck publications deemed the Ram 1500 as perfect. Whether it's the plush and comfy interior, the sleek design, the smooth yet ready suspension and driving profile, or the wide variety of powertrains to choose from, the experts agree, you won't find a better truck than a Ram 1500.
What's more, is that Car and Driver called the Ram 1500 the best truck available today. It's in their list of the ten best vehicles of 2020. So not only is the Ram 1500 tough, it's a great vehicle, overall - plain and simple.
Too Much to List
With a bevy of trim packages and a multitude of powertrain choices that are too numerous to list here, you can rest assured that no matter what you need in a truck, you can find it in a Ram 1500.
But one thing we do have to call out is that every Ram 1500 comes loaded with one of the best infotainment and connectivity systems available today. A substantial 8.4-inch touchscreen is standard. You can also upgrade to a gigantic 12.0-inch screen. Both come loaded with Apple CarPlay and Android Auto connectivity and mobile hotspots, meaning you'll never be disconnected.
Five-Star Service
Lockwood Motors has a distinct rating as a five-star dealer, rated through an unbiased, third-party company, for our dedication to service and our passion for pleasing our customers. If you're searching for that new Ram 1500 near Brookings, SD, visit Lockwood Motors today and experience the five-star treatment.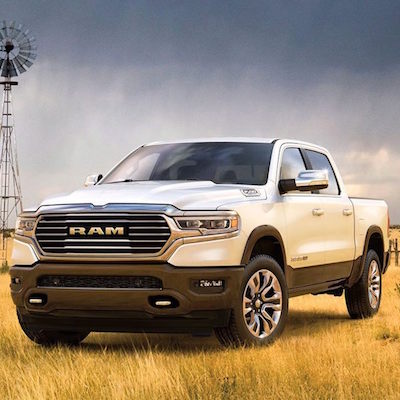 Why Choose Lockwood Motors?
Lockwood Motors knows the importance of having a safe and well-running vehicle for your hard-working family. As a family-run business in Marshall, MN since 1955, our team at Lockwood Motors takes the time to get to know each and every customer, so we understand your needs. Whether you're coming in for routine maintenance on your Cadillac or are looking for a new or pre-owned Chrysler, Dodge, Jeep, Ram, or Chevrolet vehicle, we've got you covered. Come stop in and say hi to us today—you may visit as a customer, but you'll leave as family!