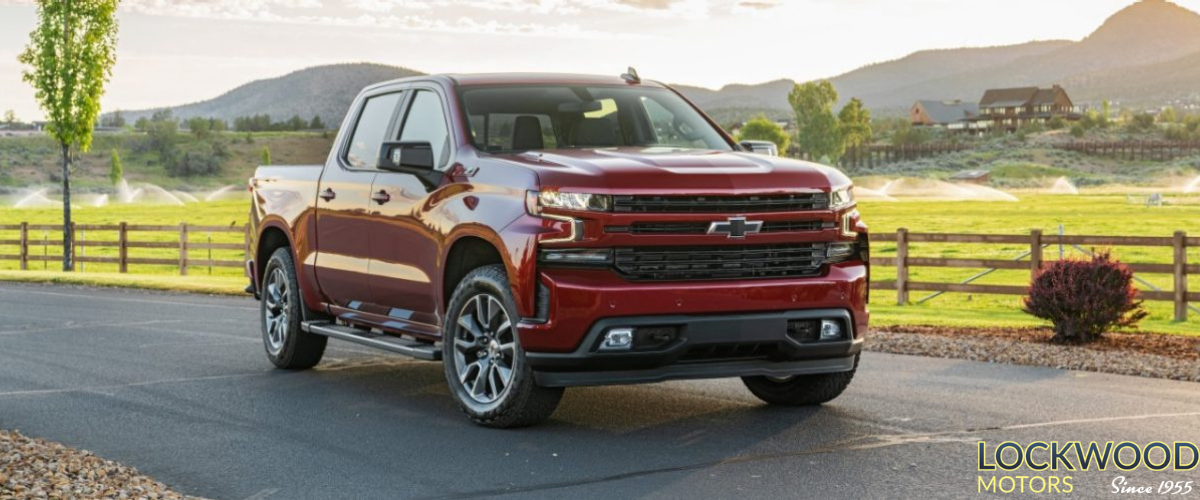 A Load of Features in This Pickup Truck
When you finally discover a pickup truck with a litany of features, don't take it for granted. Drive off in the sunset today in a brand new Chevrolet Silverado 1500 near New Ulm, MN.
Have a list of features written down the next time you are in the market for a new pickup truck. Knowing ahead of time what it is you want will make your selection process much easier. The purchase of the new truck can be stress-free when you seek help from the knowledgeable and friendly sales team at Lockwood Motors.
Use Your Mobile Phone to Control the Truck
Have you ever wanted to have control of your truck from the comfort of your home or office? If you have a smartphone you will be able to control the Chevrolet Silverado 1500. The app developed to control the truck will allow you to turn the truck on and off, find out where you parked the truck, receive a full diagnostic report about the truck, and unlocking or locking the doors.
There's nothing quite like riding in a pickup truck for work, school, fun, or everyday errands. Come on down to Lockwood Motors at your convenience to take a Chevrolet Silverado 1500 near New Ulm MN for a test drive. You will be pleased with all of the features available in this pickup truck.
Advanced Safety Features
The Chevrolet Silverado 1500 offers a litany of advanced safety features that will have you relaxed no matter the time of day or night you are behind the wheel. Is your teen driver borrowing the truck? Don't worry, with the Teen Driver System you will be able to monitor their driving and even set limits. The pickup truck also features forward collision warning, a backup camera, blind-spot monitoring, rear cross-traffic alert, automatic emergency braking at low speeds, and lane departure warning.

Multiple Engine Options
There are plenty of engine options available when browsing the Chevrolet Silverado 1500 near New Ulm MN from Lockwood Motors. Count them; there are five options available to you when choosing the engine for your pickup truck. Even though you might not be interested in what type of engine is underneath the truck's hood, you should be concerned if you are going to use the truck to haul material, tow a trailer or boat, or use it for anything involving power. You can choose an engine that has up to 420 horsepower.
Test-Drive a Chevrolet Silverado 1500 Today
Are you ready to get behind the wheel of a powerful, safe, and stylish pickup truck? If so, it's time to visit the sales team at Lockwood Motors to take a test drive in a Chevrolet Silverado 1500. You will be pleased with the myriad of features available and with how safe the truck is from top to bottom and front to back.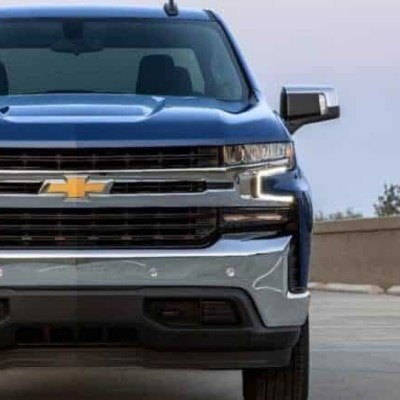 Why Choose Lockwood Motors?
Lockwood Motors knows the importance of having a safe and well-running vehicle for your hard-working family. As a family-run business near New Ulm, MN since 1955, our team at Lockwood Motors takes the time to get to know each and every customer, so we understand your needs. Whether you're coming in for routine maintenance on your Cadillac or are looking for a new or pre-owned Chrysler, Dodge, Jeep, Ram, or Chevrolet vehicle, we've got you covered. Come stop in and say hi to us today—you may visit as a customer, but you'll leave as family!